Welcome to Trinity Kids
Each week the TK team puts together Sunday morning programming for our younger ones.
TK In-Person Services
Register your child(ren) for one of our in-person Sunday services.
TK In-Person Visit
The Trinity Kids team is excited about in-person visits with your family. Each visit will last between 30-45 minutes in an outdoor, socially distant setting. Please fill in the information below, and you will be contacted by a TK leader to work out the details of the visit.
Nursery & Preschool
Birth - PreK
Learn More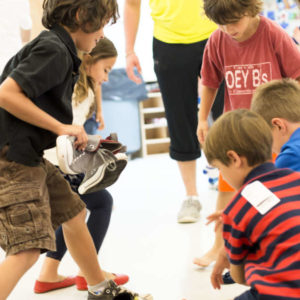 Elementary
K - 5th Grade
Learn More
Midweek
Crews are our midweek groups for children in 3rd through 5th grade where we use talks, games and activities to learn more about Jesus' love for us. Stay tuned for details.
Baptism & Dedication
Trinity Church recognizes and supports two traditional approaches to welcoming newborn and younger children into God's wider family. Accordingly, parents may choose to have their children baptized or dedicated to God.
The TK Team
Scott Tilton
Children & Family Ministries Pastor
scott.tilton@trinitychurch.life
203 618-0808 ext. 714
Kathleen Jaoudi
Children's Pastor - Westchester
kathleen.jaoudi@trinitychurch.life
203 618-0808 ext. 715
MJ Wynne
Trinity Kids Coordinator - Darien
mj.wynne@trinitychurch.life
203 618-0808 ext. 720
Betsy Kearns
Trinity Kids Coordinator - Darien
betsy.kearns@trinitychurch.life
203 618-0808
Ann Park
Ministry Coordinator
ann.park@trinitychurch.life
203 618-0808 ext. 716