Thank you for your interest in leading a group at Trinity Church!
Our groups are a place to intentionally see the love of Jesus become the center of each life, the heartbeat of every community, and the source of all our actions, with the end result being transformed lives. Regularly supported by Trinity's pastors, you will be on the front-lines of ministry as you disciple and care for the members in your group.
RESOURCES FOR GROUP LEADERS
Caring for your Group Members
One of the aspects of leading a small group is providing care and support for your group members.  Model pastoral care and shepherding for others in your group and always invite someone else along so they can grow in their own pastoral care skills.  Remember, you don't have to have all the answers; often your presence and availability is all someone needs. Know your own limitations and reach out for help when necessary.
Pastoral Care within Your Group
Click here for a list of suggestions.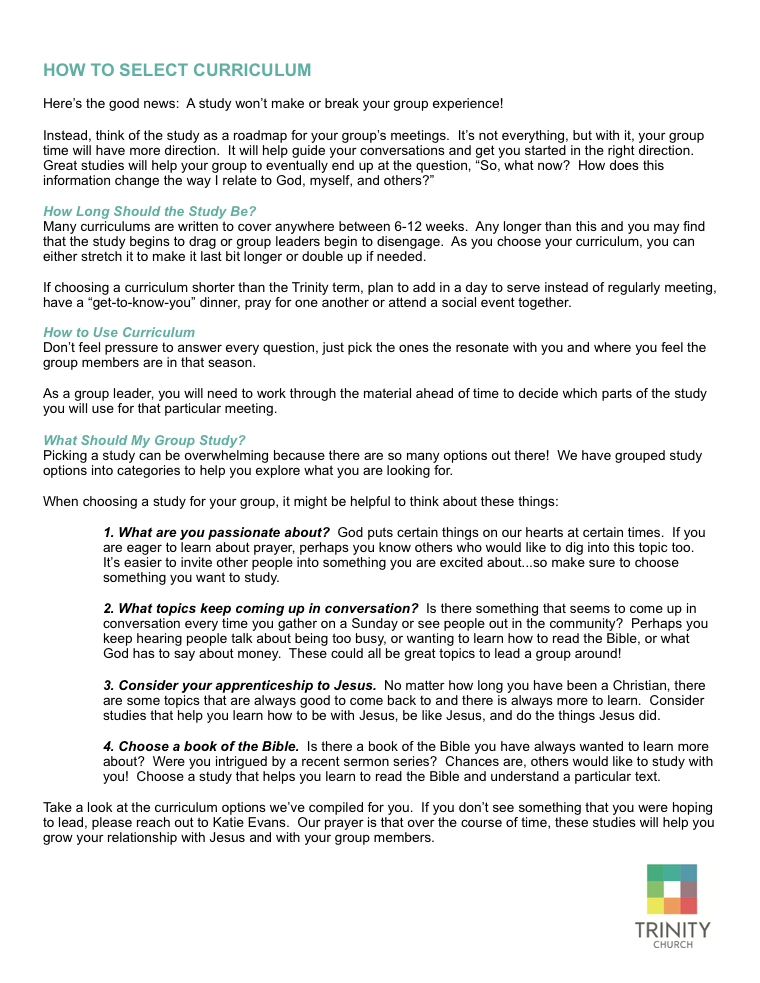 As leaders with a front-row seat to what God is doing within your group, help us identify new leaders and prepare for future seasons of Trinity Groups!